A fusion between virtual and reality needs a brand that does that too.
Fusion Arena is the largest virtual reality game arena of Europe, launched in 2018 in Zurich.
Updott was responsible for defining its positioning, visual identity, parametric logo, brand and design systems, and website with all the digital experience (UX and UI).
A range of unique colours and typography in the category are some of the aspects that were used to make the brand stand out.
But we went beyond, building an app based in Processing (in partnership with Régis Frias) that makes it possible to create a playful parametric logo. It offers infinite possibilities that enriches the visual universe of the brand.
Three-dimensional shapes that reference the space where virtual reality occurs.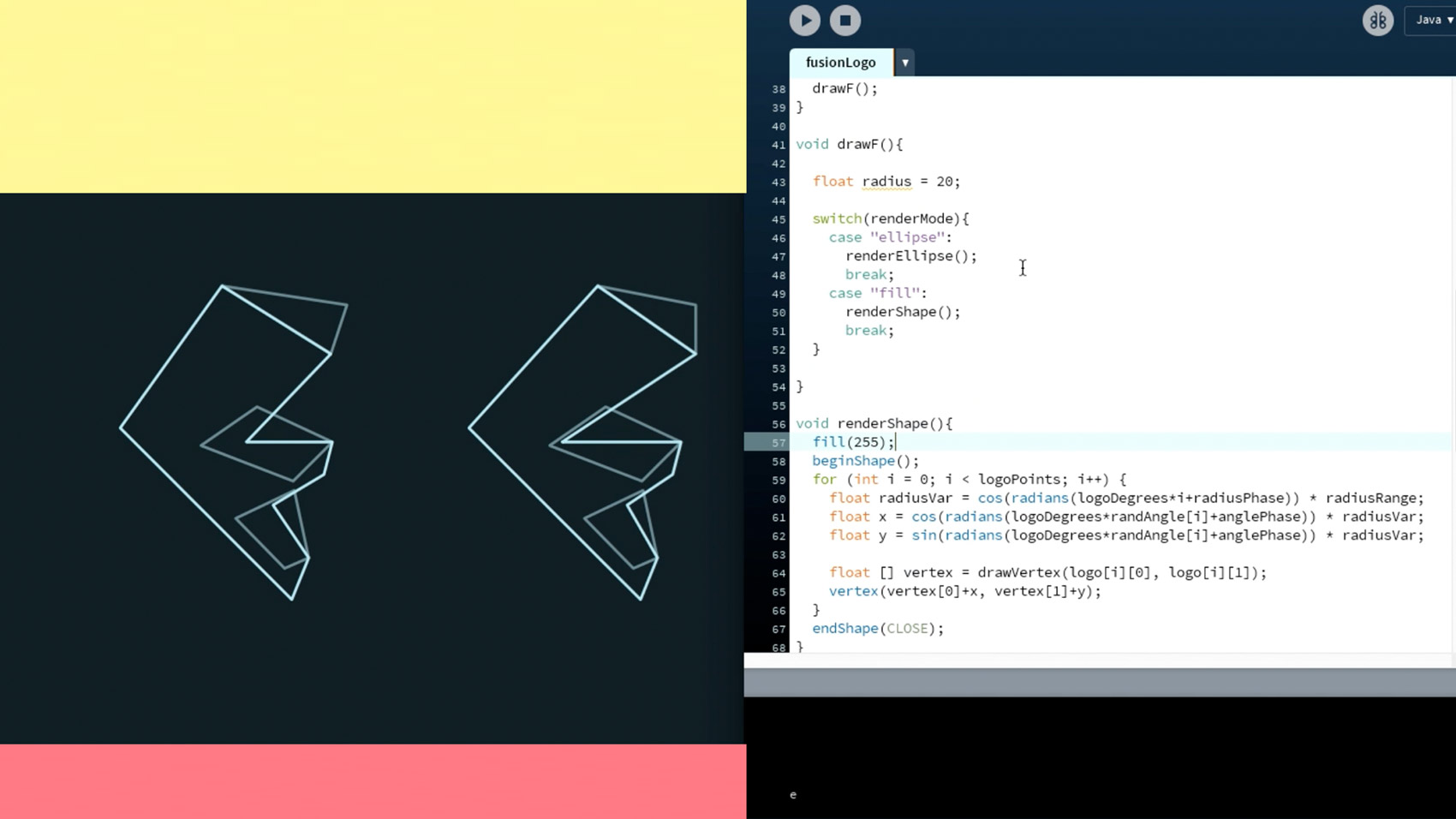 Change how the logo looks like
Try it yourself. Here you can change the shape rotation, expand the ranges, customising its forms.
In the original app, you can choose the type of logo (horizontal, vertical or just the symbol); the symbol can be filled with different colours, pattern or image or it can be only outlined. If you lack creativity or need some suggestion, you can also just hit "reload" to generate a random logo version.